An unorthodox office space for creativity, a space to gather inspiration, and a collaborative space to be innovative. The bold theme gives the space a refreshing atmosphere and is a distinct contrast against the rest of the office. The design proposal was developed based upon a hexagon theme. The hexagonal carpet tiles blends into the existing flooring and carries two colour schemes; lime green + blue, which in turn creates two office zones. The lime green zone consist of a high back sofa, a cluster of semi bespoke tables and stools, a large meeting room table and a bespoke media wall made up of bulletin boards, magnetic boards and a dry erase wall. A bespoke semi-transparent polycarbonate sliding wall divides the lime green zone from the blue zone. The blue zone consists of a bespoke hex unit which serves as room divider and storage unit for stools. Laptop tables accompanies the hex unit, and two tall benches + high stools serves as working and meeting space for employees. A grass map is mounted on the far wall – a design statement which represents green policy.

The project was featured on Design Insider, an online magazine which writes about the latest news and trends in design within the contract furnishing industry and commercial interiors.


Below: initial proposal and installation images.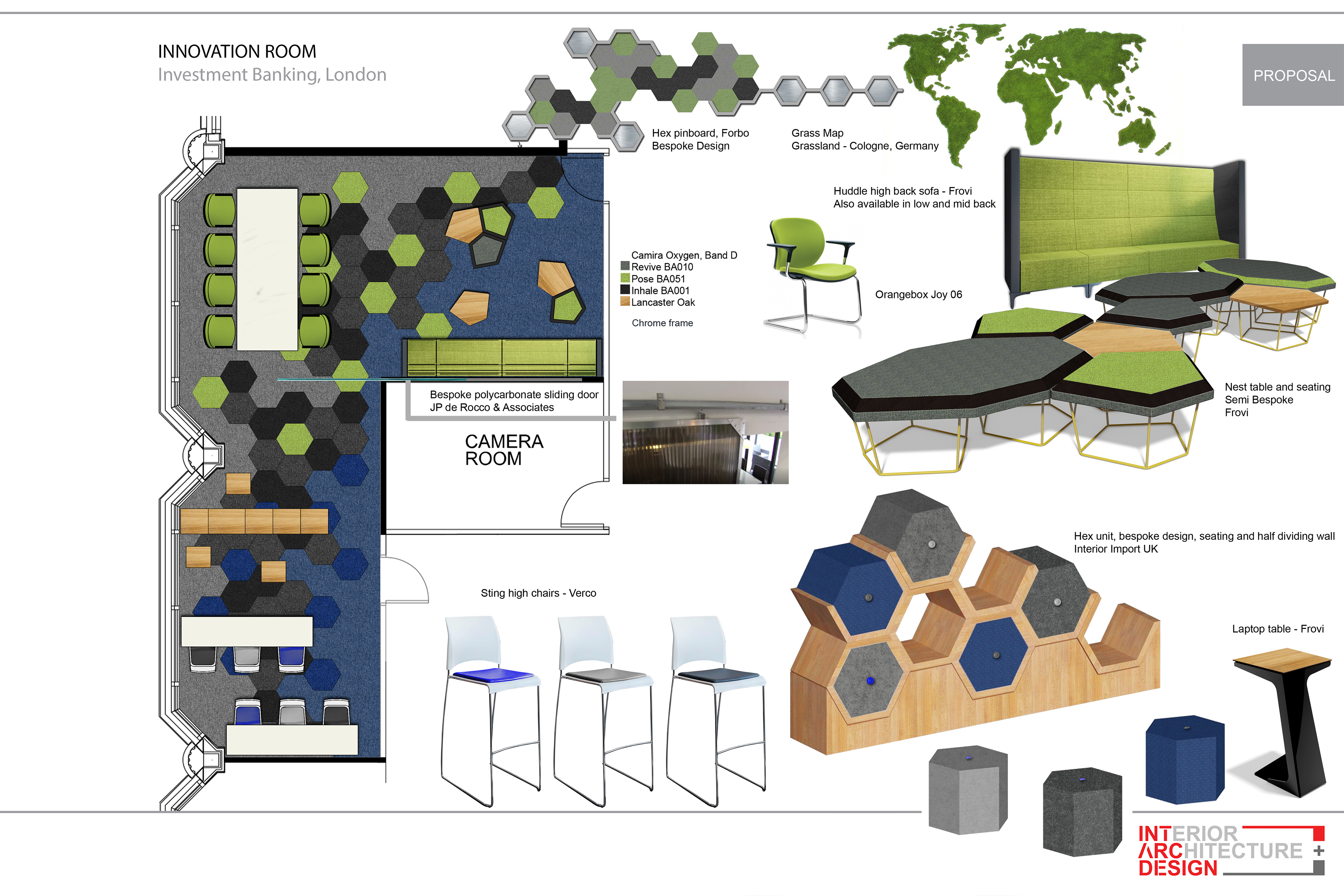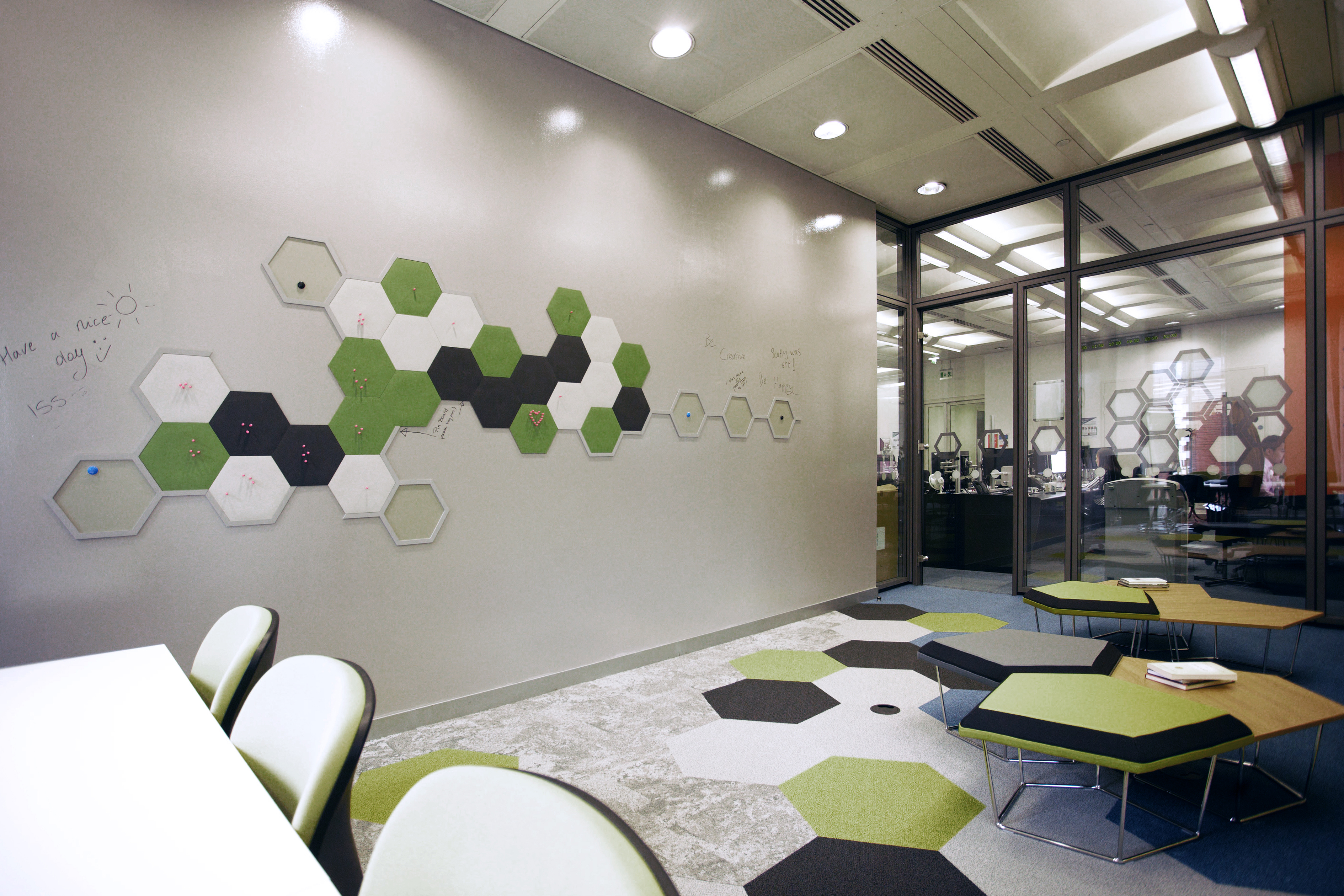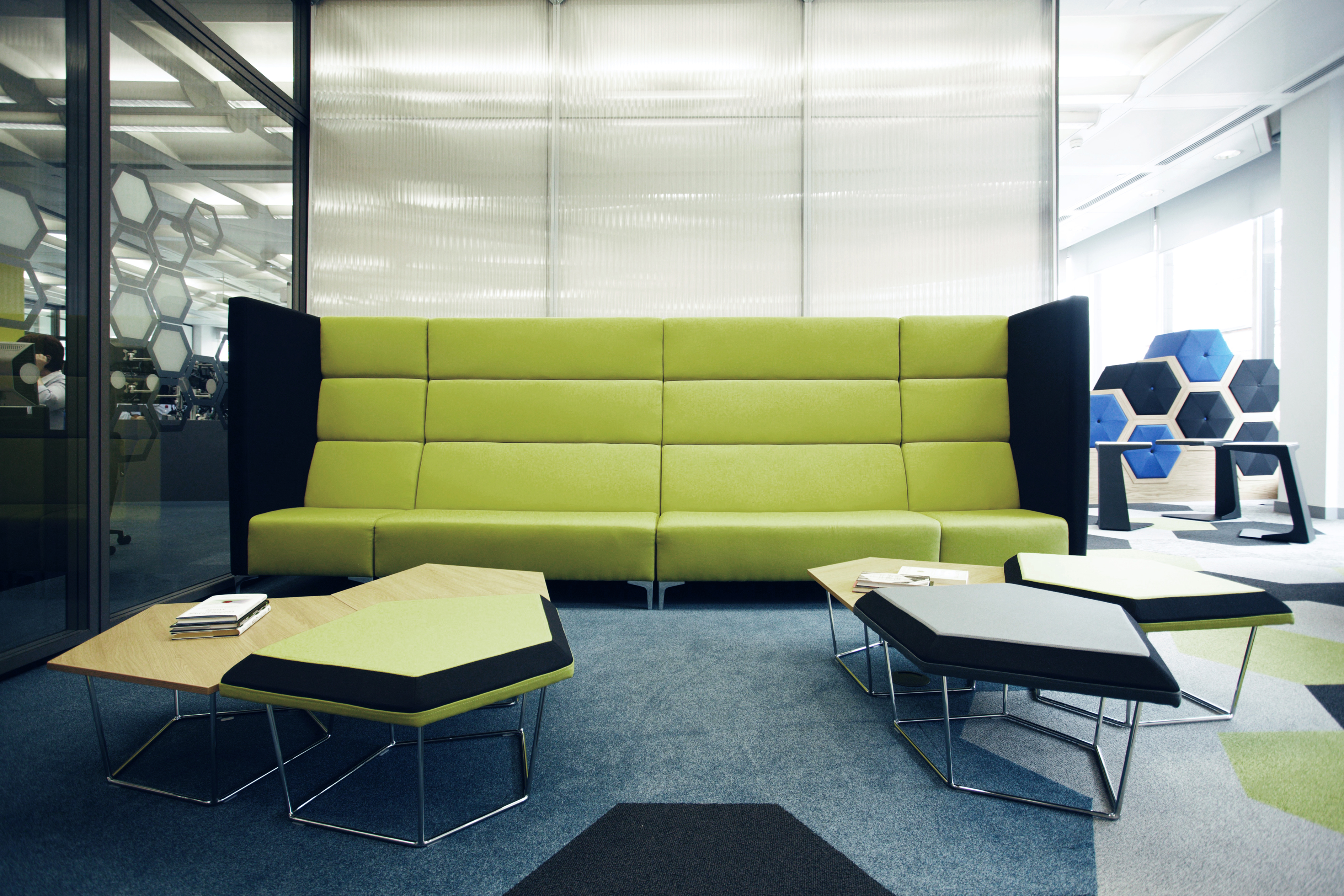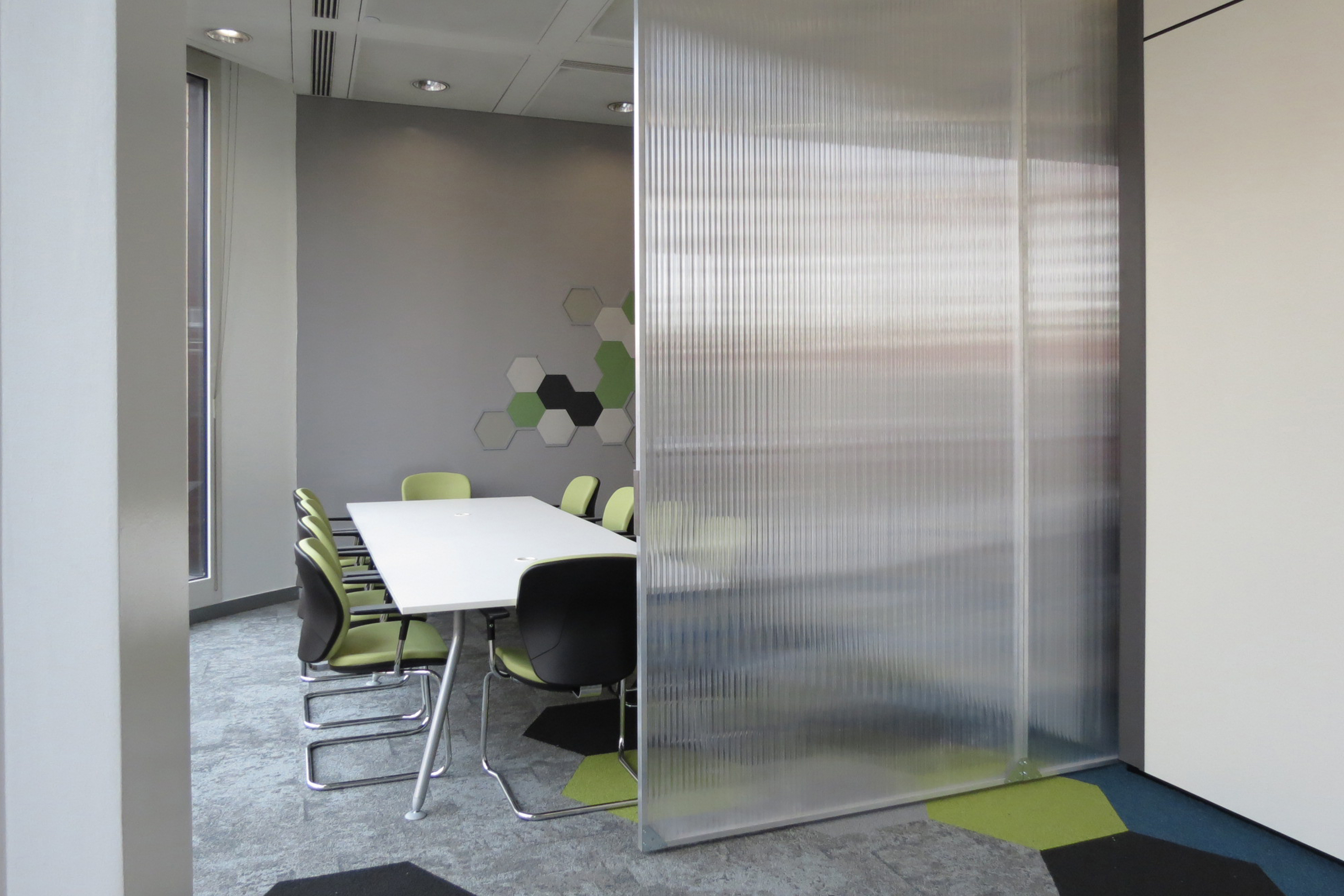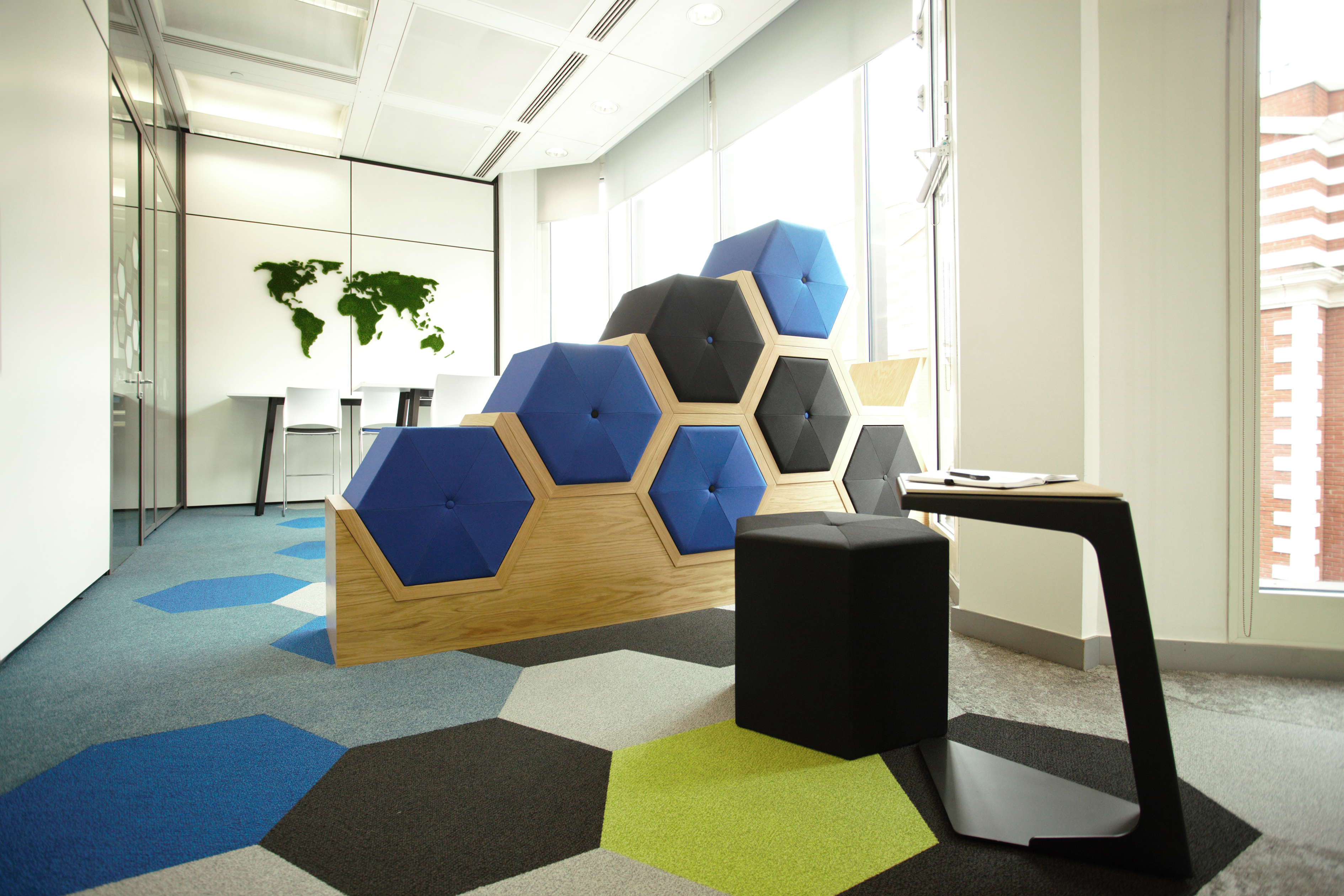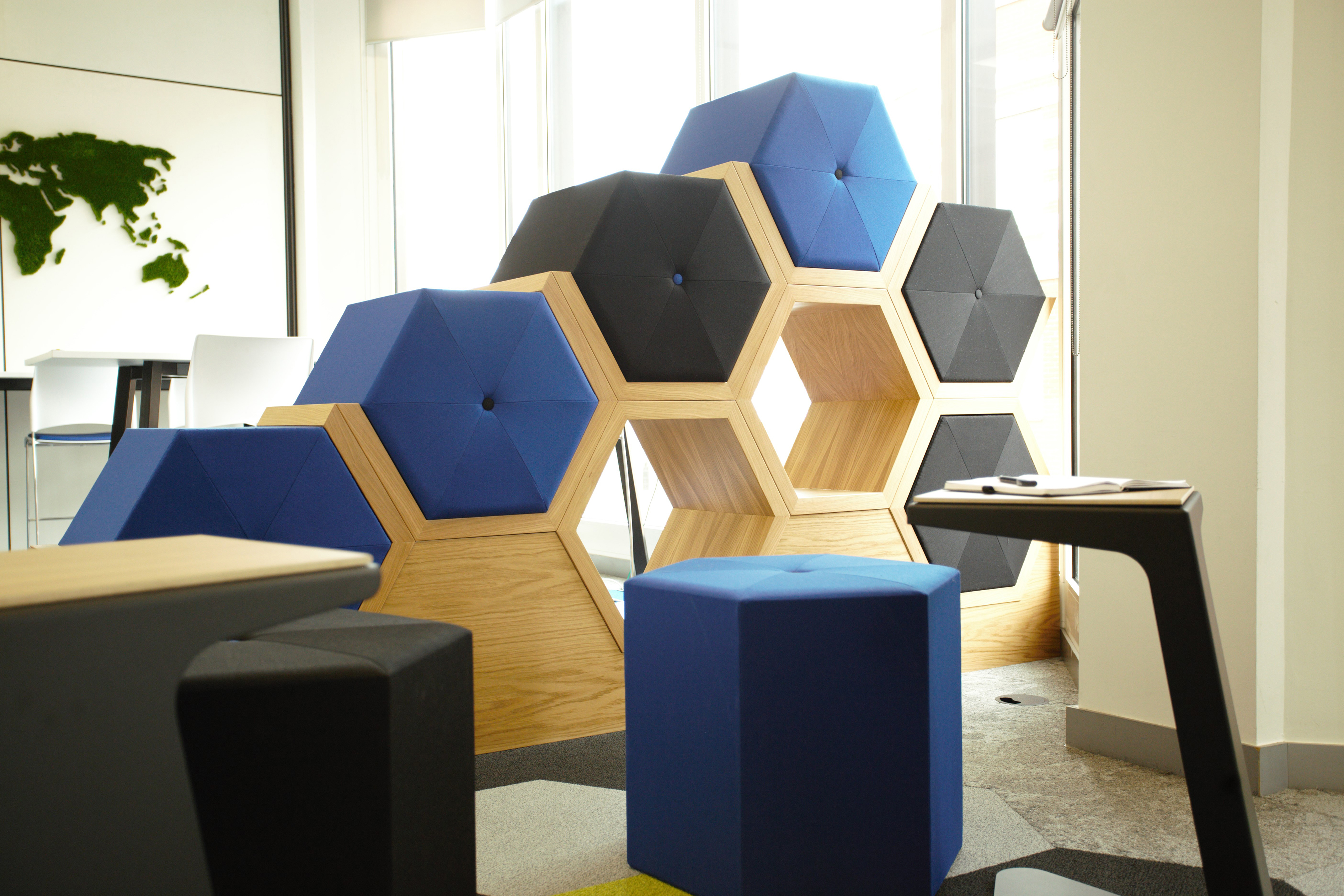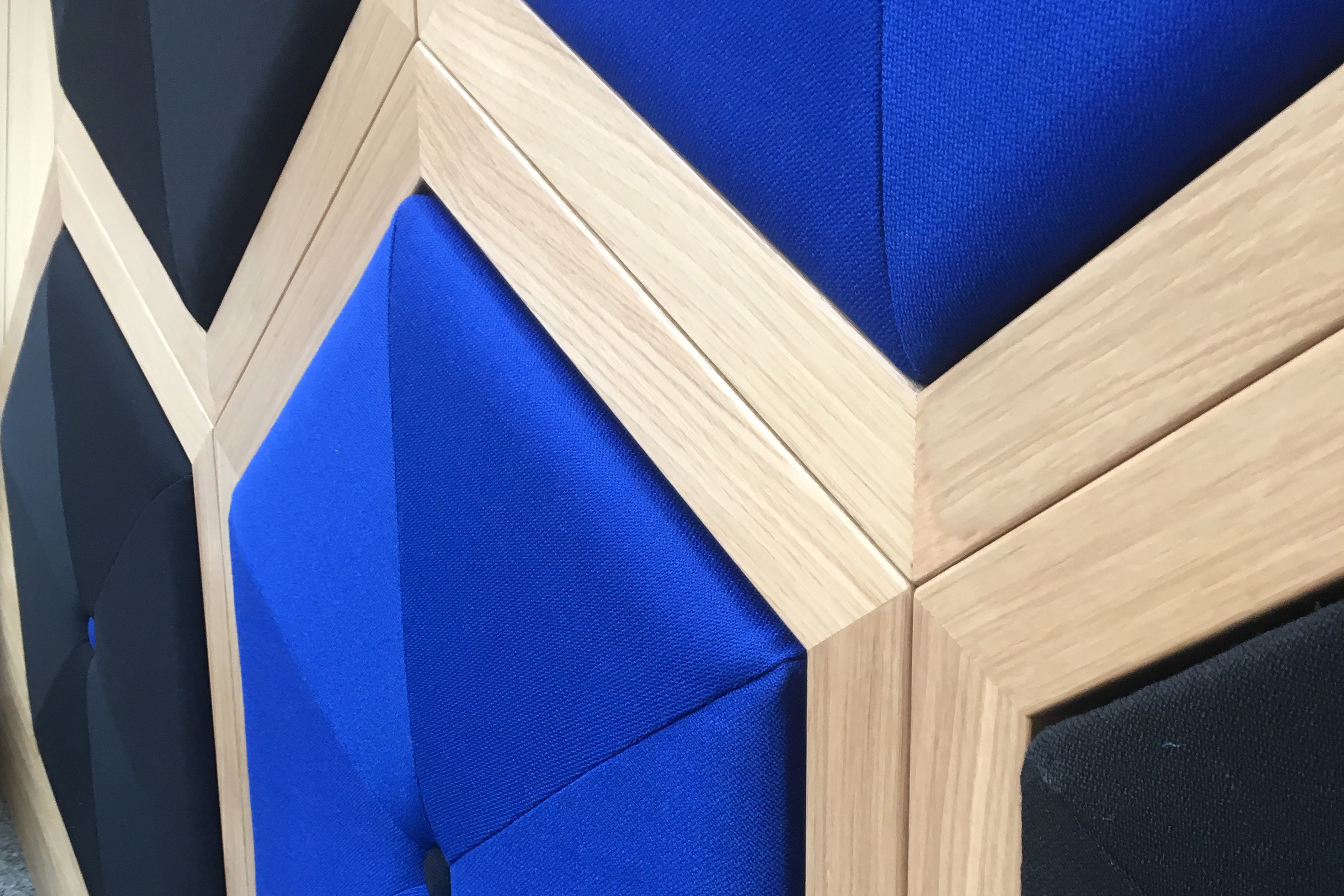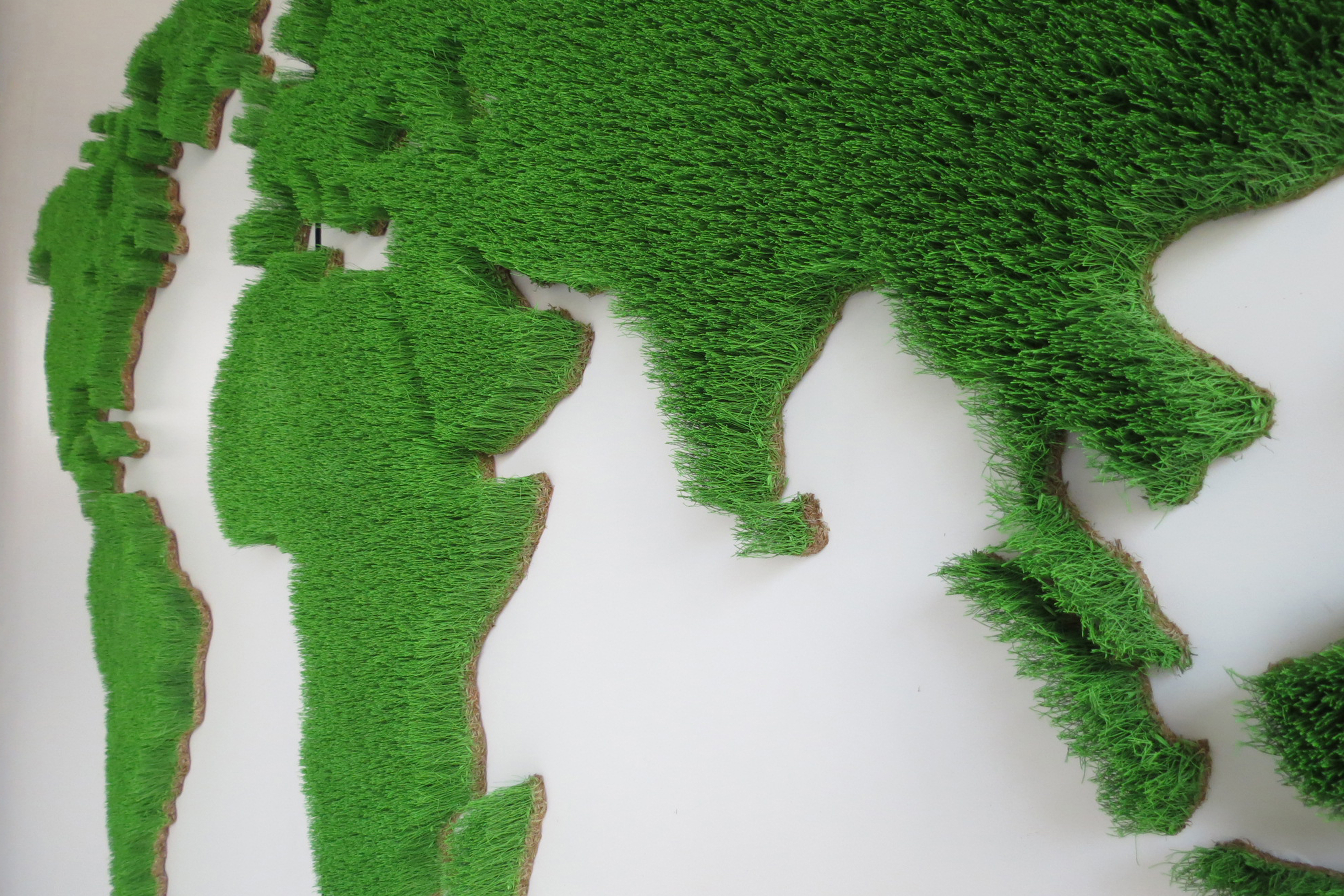 Credits: Grassland, Shaw Contract, Frovi, Verco, Orangebox, Forbo, JP de Rocco Associates, Trac, Interior Import and Laura Marie Linck Photography.