The new and improved HEX unit was developed after the prototype was installed for a financial investment bank in London. The prototype was very well received, but as with any design, improvements can be done and ideas can be developed further. The development of the new HEX took approximately 4 weeks to complete and another 6 weeks to be priced up and put on the market.
Target market: agile offices and public spaces
The HEX ranges from a contemporary HEX stool to a fully enclosed room divider. The furniture is a bespoke item based upon fixed geometric modules. The shell and inserts can be tailored to meet the customer's needs. Height adjustable tables, shelves, drawers and planters are available to buy as single insert components, and add-ons as power supplies, large planter tops and glass tops are all available within the collection.
The stool is fully upholstered with foam padding on top and thin wadding on the sides and bottom. As the HEX modular unit is an open shell construction it's important that the bottom of the stool carries the same visual qualities as the seat. The same design aesthetic is applied to tables, drawers and inserts.
The inserts have round gripping holes for easy pull out, and each insert has different amount of holes to represent various functions. The table has gripping holes all around the centre, a full drawer has 5 gripping holes, half a drawer has three and a planter / storage insert has only one gripping hole.

As the product is built on a modular system it adapts easily to any commercial environment and office landscapes.

Why order bespoke?

Your piece will be completely unique as it has been made to suit your individual specifications

It can be made to match or complement the existing interior design

You can choose every detail from the size, shape, material and colour

You have no need to assemble pieces as it is ready-made and it will be installed for you

Designed specifically to suit your requirements: your piece is unique, and well made
Ordering Process
Design and create your own unique modular furniture or request a bespoke design to cater for your needs. All surface materials can be customized to match your existing interior palette. Your quote is based upon your spec + supply + install + location.
1) measure your space
2) choose your HEX shell components
3) choose your inserts
4) choose your finish and fabrics
Once you have established all your details, a CGI front view mock-up will be created for your approval. Surface finishes and fabrics will be presented to you in a digital format and surface samples are available upon request.

Enquire today and create your bespoke furniture to suit your requirements.
sales@intarcdesign.co.uk
Choose your components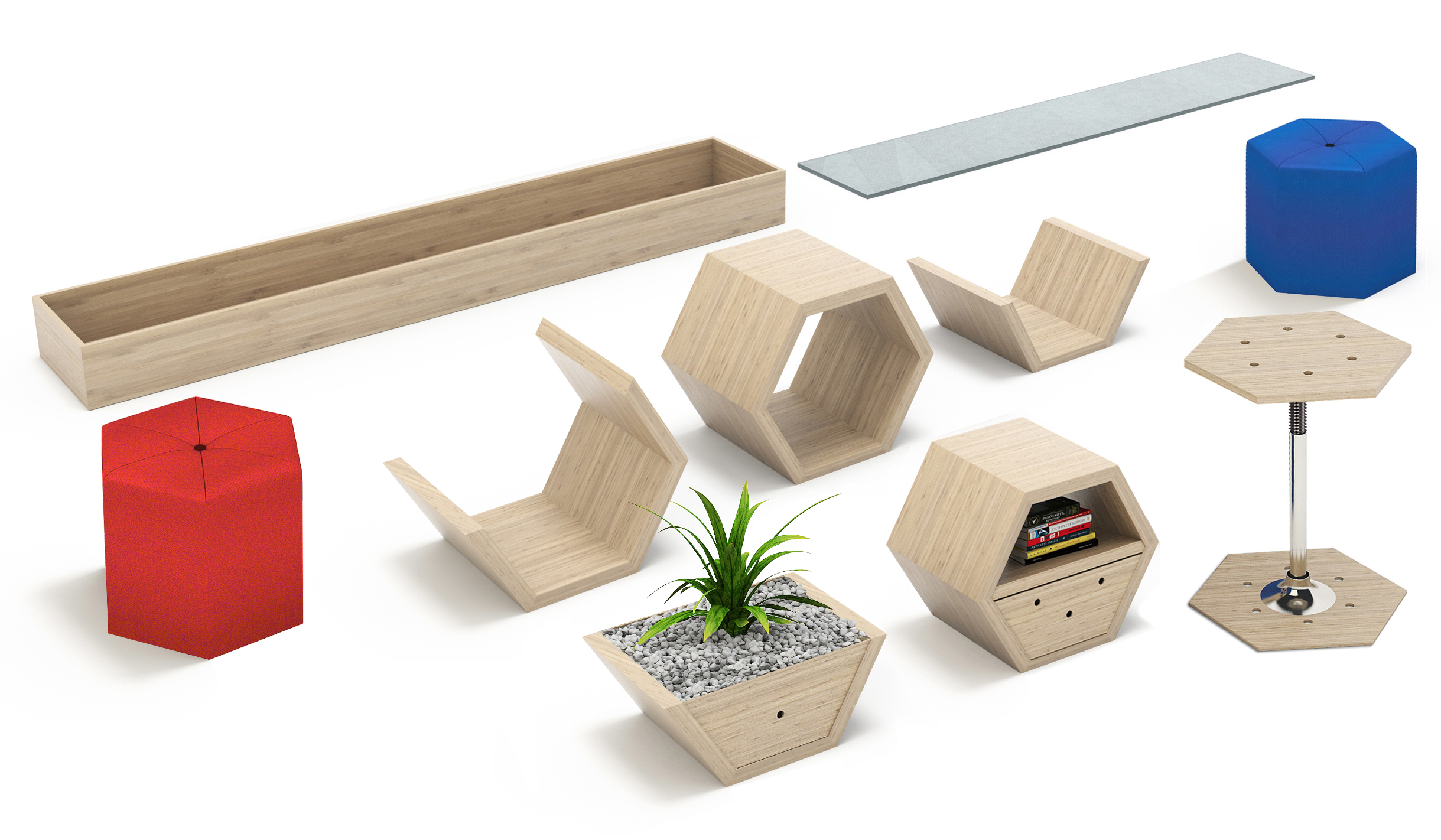 HEX, stool inserts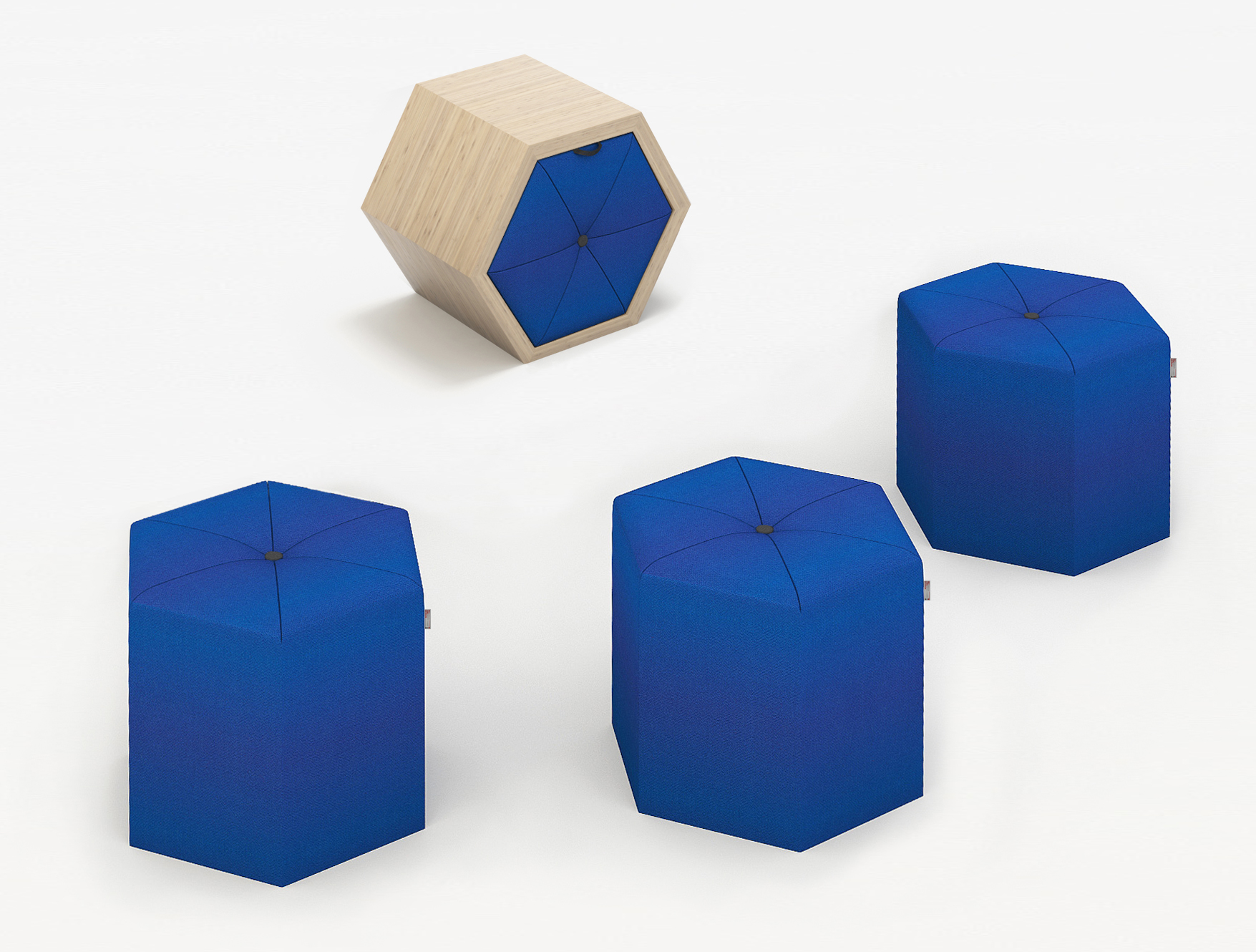 HEX, Small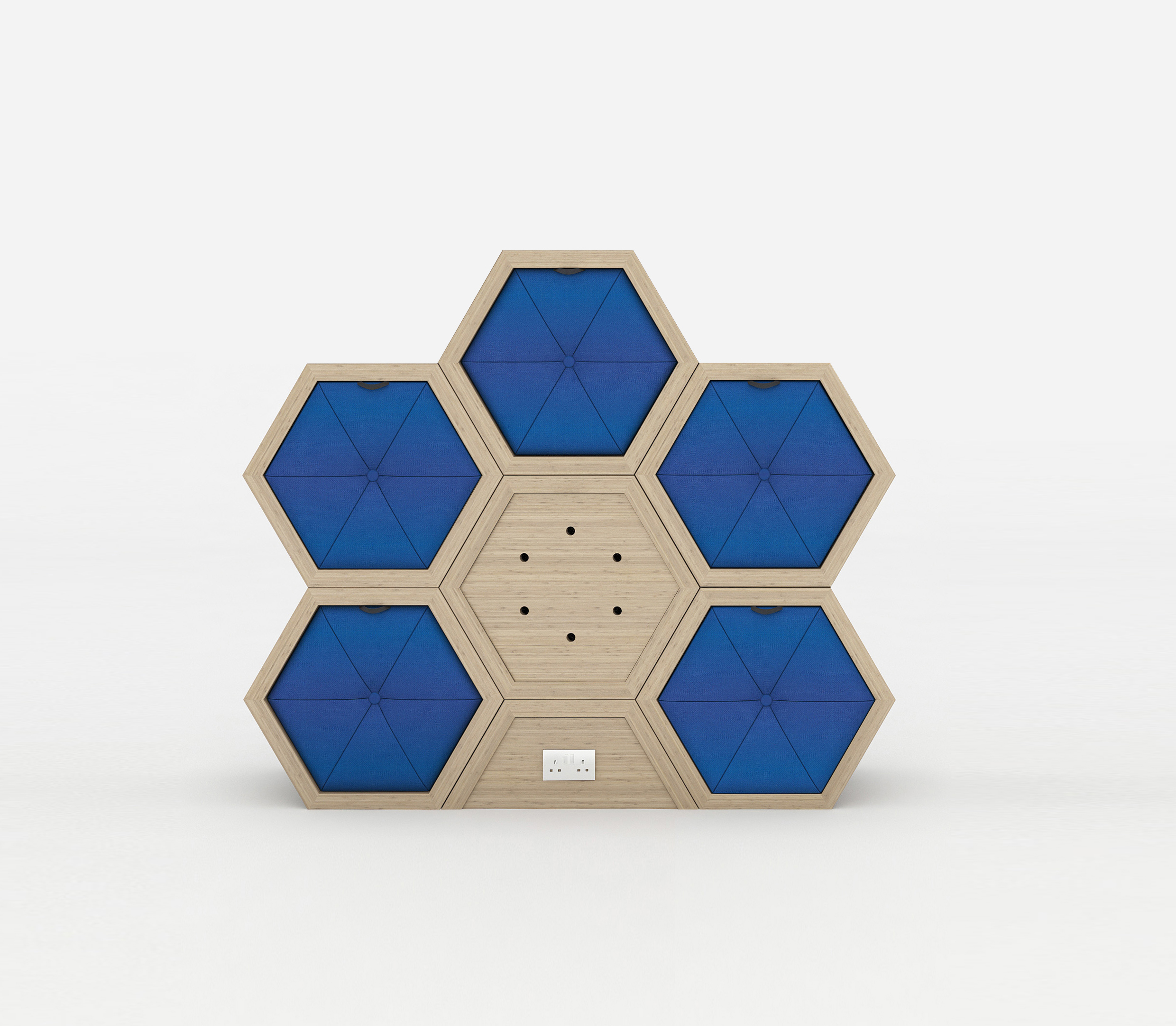 HEX, Medium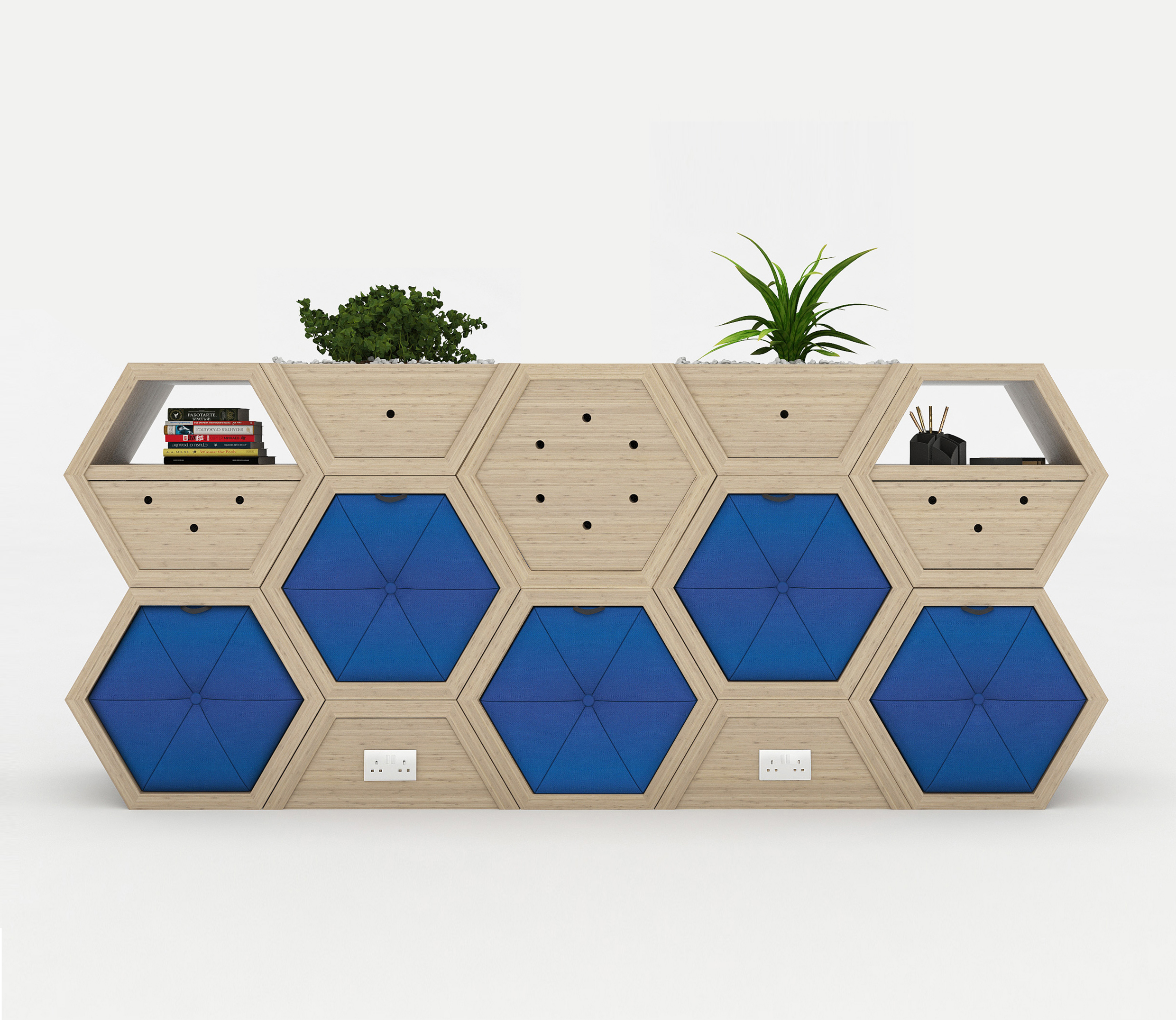 HEX, Asymmetrical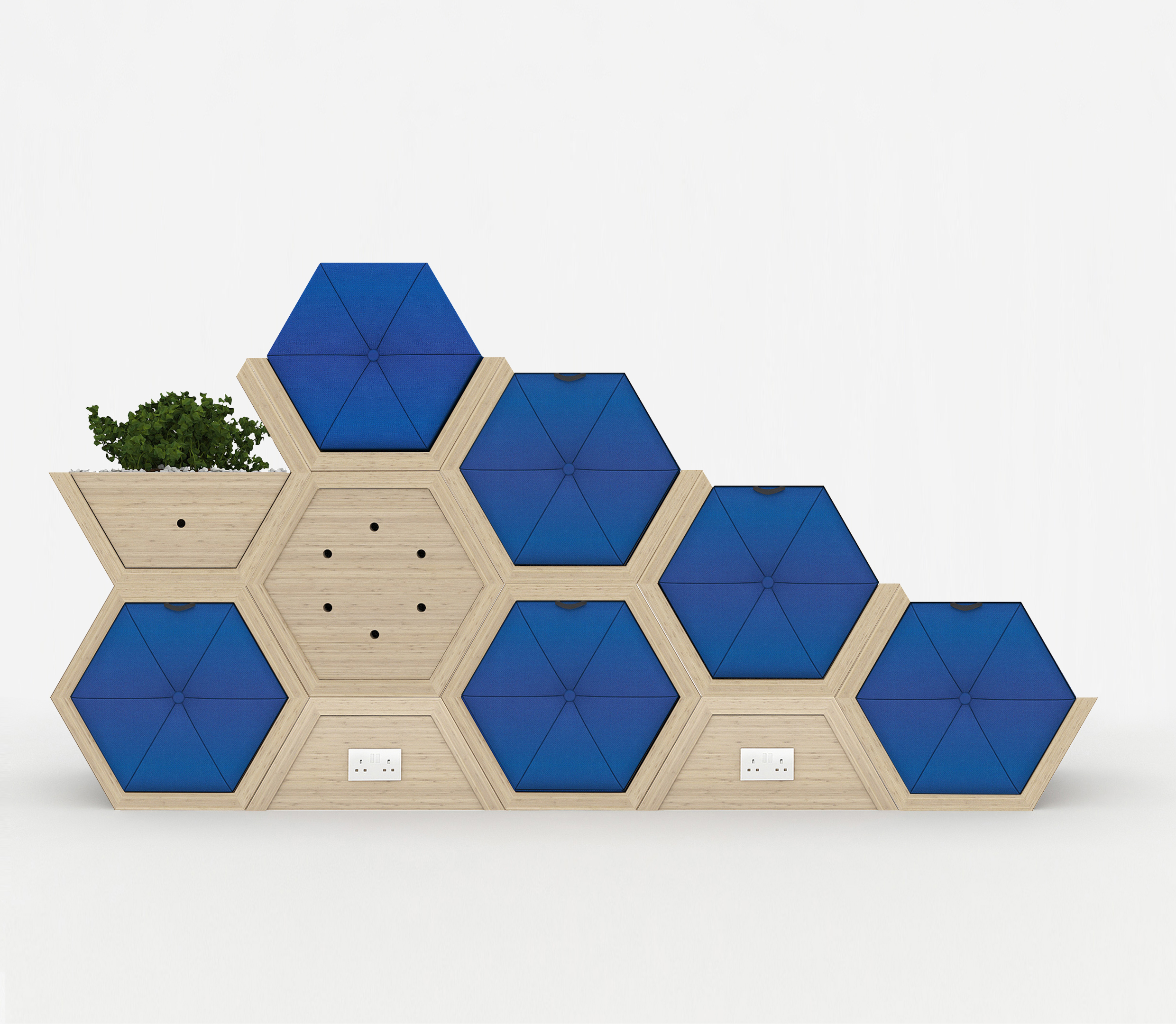 HEX, Large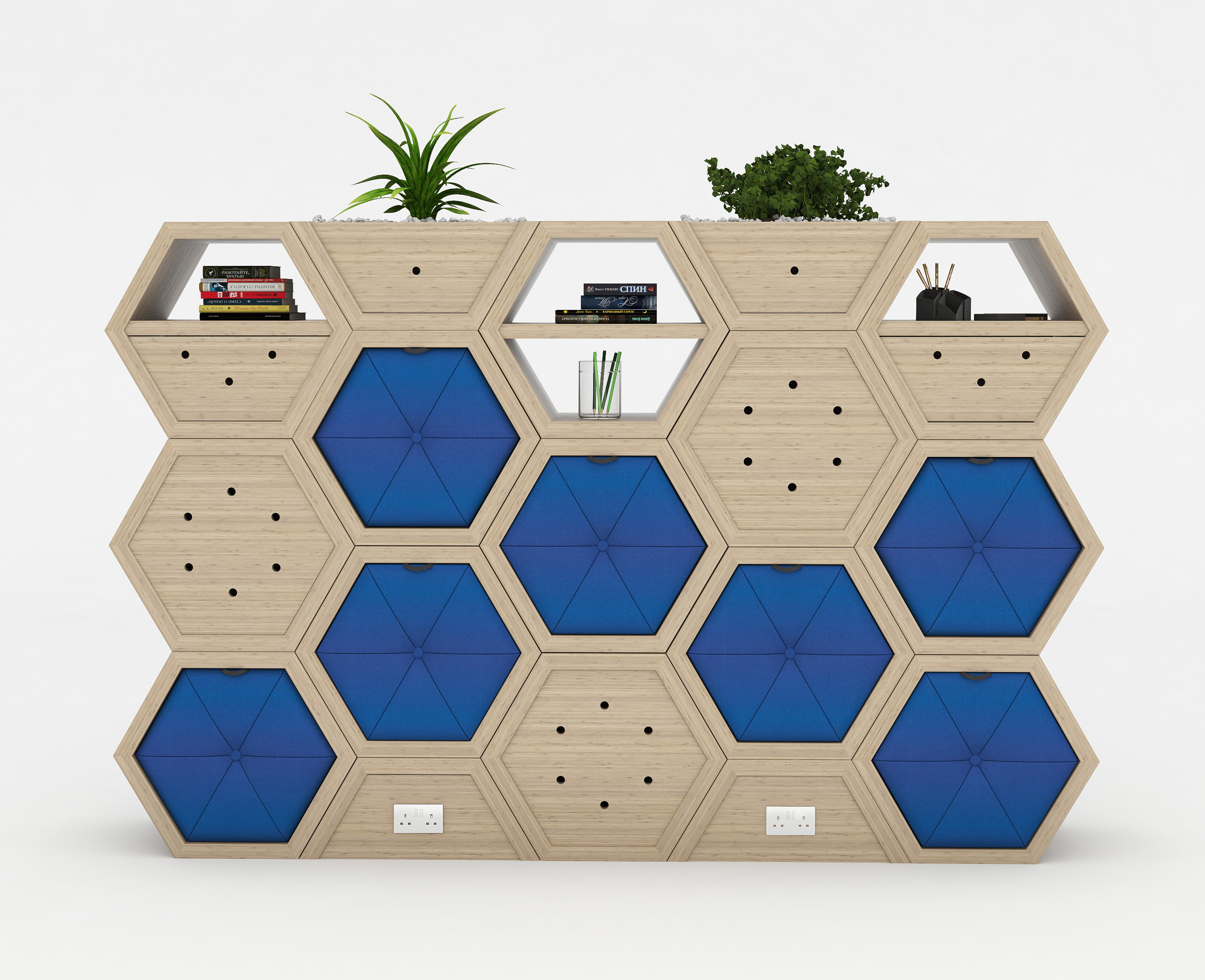 HEX, Large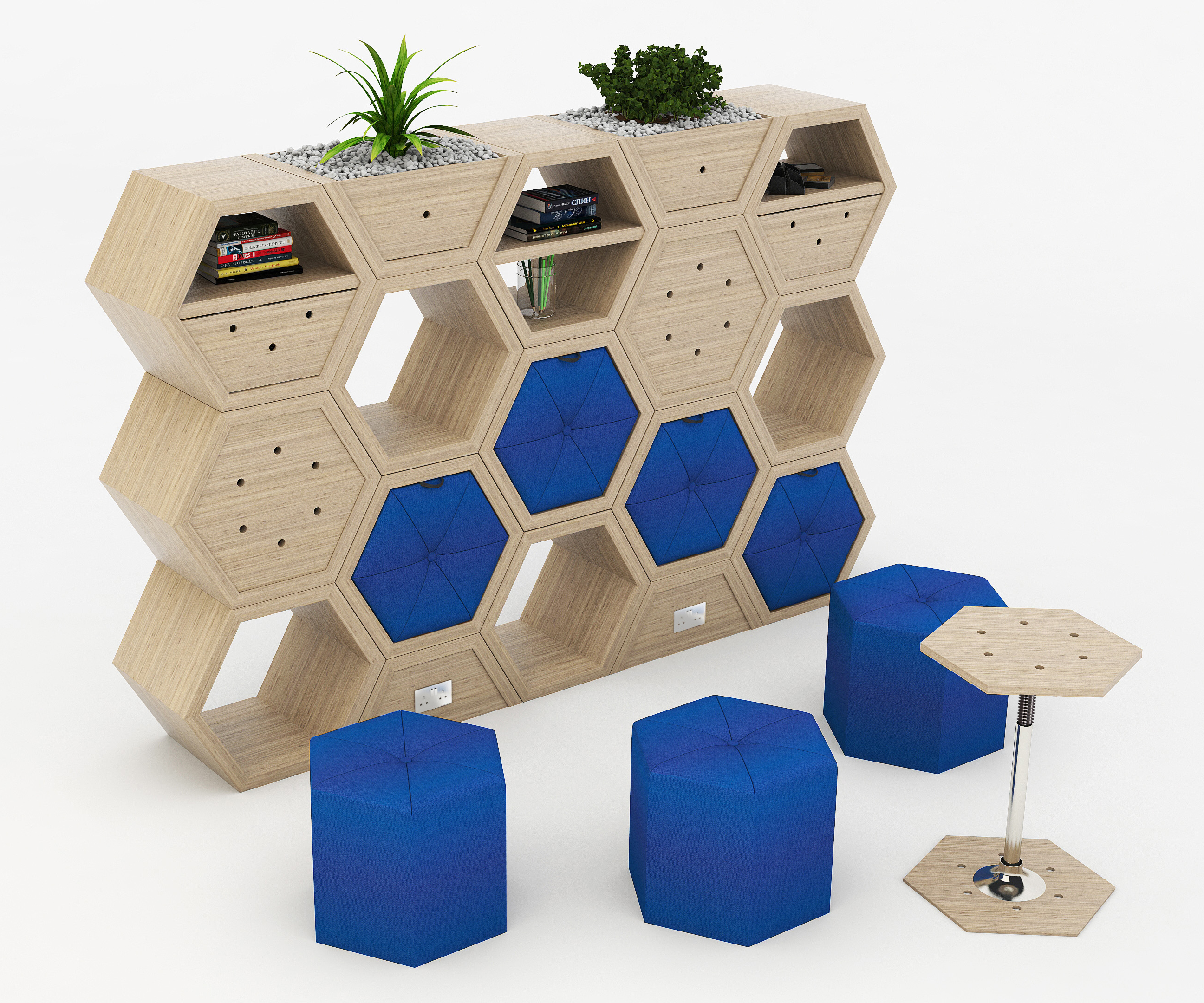 Conceptual Design - Fixed Geometric Modules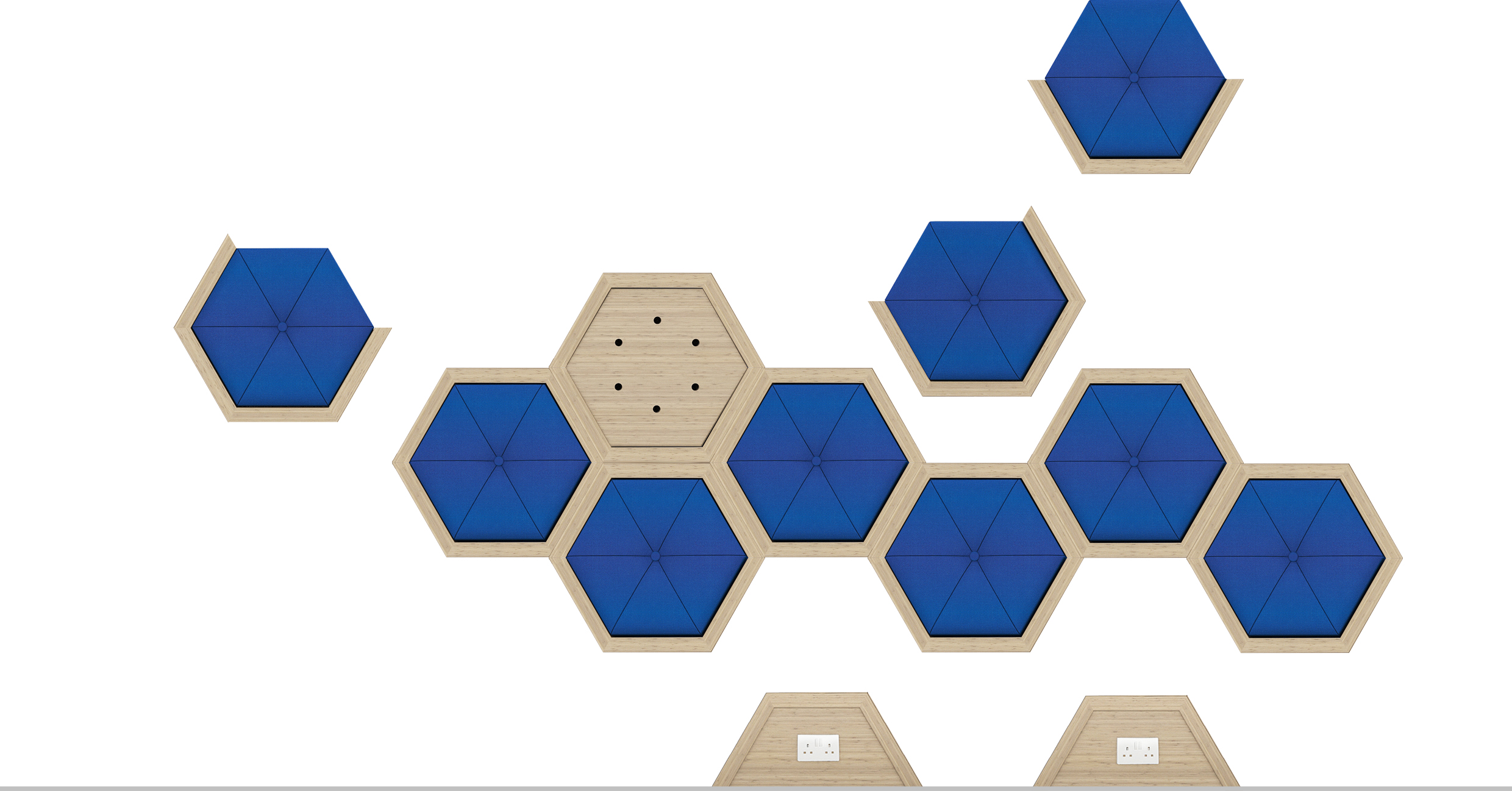 Credits: CGI renders
3D Avenue
Working closely with:
Camira
and
Exubia
to complete your bespoke design